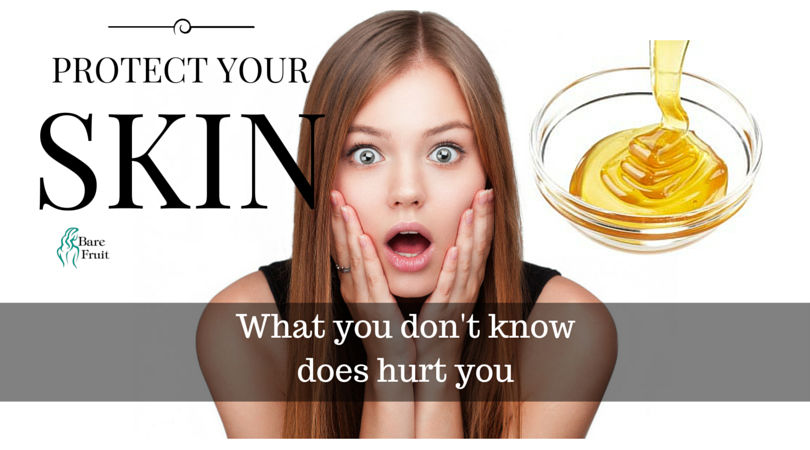 So funny how we don't give much thought to what we put on our bodies and how they can affect us in the long run. Now-a-days people are on an organic, holistic wave, which comes as no surprise considering how our society has been all about how quickly we can do something or get something. We have sacrificed our health and more because it seems stopping to smell the roses has become a thing of the past.
Well at Bare Fruit  Sugaring & Brow Studio we stop and smell the roses. When you visit our studio you will too. Our studio is relaxing and the environment is soothing. My clients have said it has a spa feel ( thanks ladies)..
Find out why sugaring is so much better for your skin than soft wax!
SCARS & BURNS– Hot wax burns your skin and then leaves ugly scars behind that look like permanent rashes. Sugar is applied at room temperature. No burns with sugar equals no scarring.
REMOVES A LAYER OR YOUR SKIN– Its inevitable. Wax is mad of chemicals, which sticks to your skin and pulls it off. Sugar doesn't stick to live skin cells. Only dead cells thereby exfoliating your skin revealing beautiful glowing skin.
CAUSES INGROWN HAIRS BY SNAPPING HAIRS AT THE SURFACE– If the hairs aren't ready to come out, wax will snap it at the surface. Sugar leaves it behind.
STI's & INFECTIONS – After tearing off your skin and burning you to death. Soft waxing allows bacteria to enter into your body by continuously handling the same pot of wax. yuck! Sugar is antibacterial and this method of hair removal stays hygienic because each body part only uses one ball of paste.
STOP HURTING YOURSELF AND LET ONE OF OUR HAIR REMOVAL THERAPIST TAKE CARE OF YOU AND YOUR SKIN!!
BOOK YOUR APPOINTMENT NOW!
See the Benefits of Sugaring