Long Island Eyelash Extensions in Westbury & Farmingdale Sometimes a Lash Lift just isn't Enough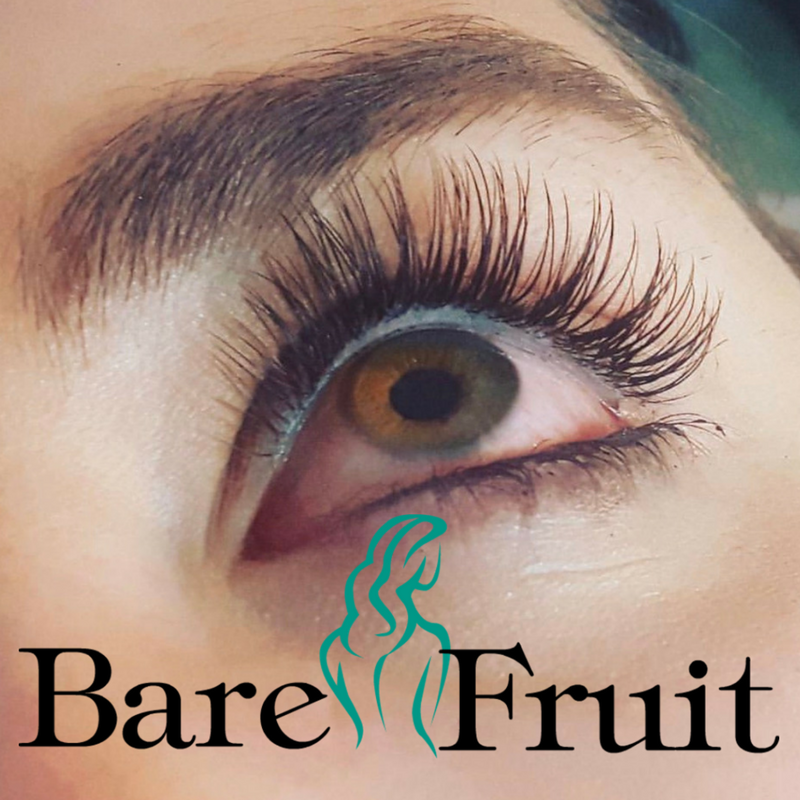 Alert! $25 non-refundable deposit is required to book appointment. Please arrive to studio with no makeup around the eyes.
It feels good to have the confidence you need to start your day or even your night! Bare Fruit Sugaring & Brows understands the importance women put into their looks everyday and sometimes it can be down right annoying. Eyelash Extensions take some of the time off needed to get things just right.  Those days when you want to skip the mascara or eyeliner. Our Long Island Studio caters to all things Bare, Bold, & Free! Enjoy your self without the hassle.  We offer 3 types of lash extensions: Classic, Corner, & Volume.
Classic: A single eyelash extension is applied to each individual, healthy natural lash on both eyes. This art of applying lashes varies from person to person and our technician are skilled in choosing the right lengths to achieve your desired look. 2-2.5hours
Outer Corner aka Cat Eye: If you desire a natural look or have long lashes but feel the outer corner is too short, come in this a eyelash treatment that will give you the perfect flirty look. Different lengths and sizes are chosen to ensure the perfect blend.  1 -1.5 hours