Enjoy a Non-invasive Glow! Be Flawlessly Clean and Even Toned! Hydrafacial MD at Bare Fruit Sugaring & Brows Westbury
Vortex-Fusion® Technology 3 Step Process: Cleanse & Peel Extract & Hydrate Fuse & Protect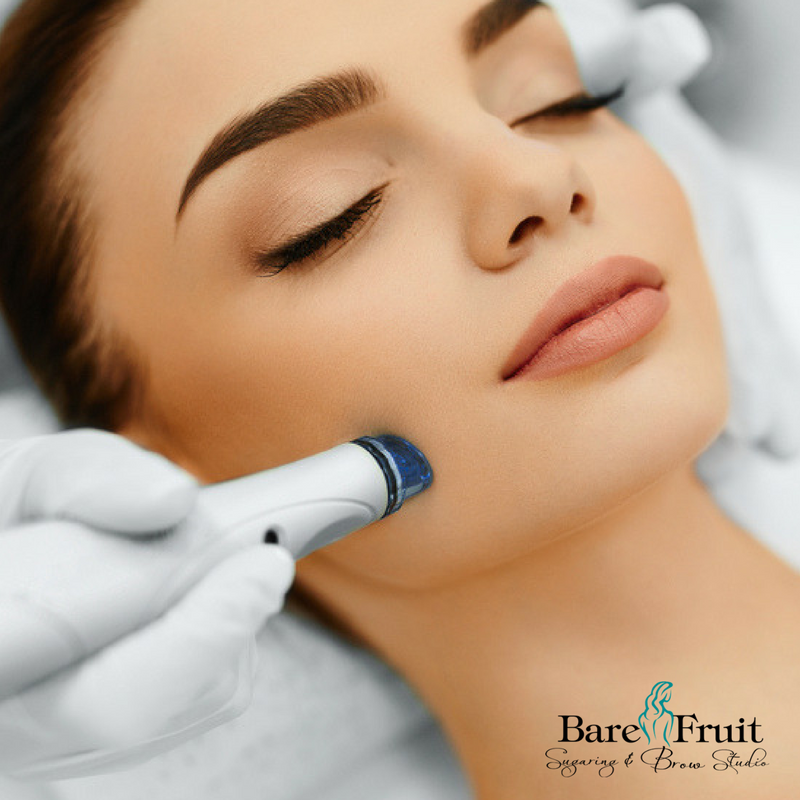 Benefits of HydraFacial MD:
1. We can Modify the treatment using a specific blend of serums. We can formulate a treatment plan for you.
2. Treatment is Painless, Clients compare the feeling to a cool paintbrush gently brushing their face.
3. No Downtime. Free to resume normal Activities
4. Can be done in 30 minutes
5. Immediate Visible results.
6. Reduced Pore Size
7. Anti-aging; Reduces appearance of wrinkles
8. Repairs Elasticity & Firmness
9. Even Skin Tones & Brightens; Reduces Hyper-pigmentation
10. Allows your own products to penetrate deeper.
Who Doesn't want Fabulous, flawless skin?? Mother Nature just makes it so hard to show off our God- Given Beauty!! With the Sun beating down on us, Uneven skin tone from Hyperpigmentation and the inevitable aging process... Sometimes it seems we can never win!
Well Ladies & Gents,  Now we can with the HydraFacial on Long Island!
HydraFacial Long Island Will not only Improve the Look of your Skin but with Frequents Treatments will Restore skin Health.