Longer, Darker, Lifted Eyelashes at Bare Fruit Sugaring & Brows Yumi Lash Lift - The Perfect Alternative to Eyelash Extensions
Instead of doing a traditional perm that simply curves your lashes, YUMI™ LASHES turns the eyelashes upwards, gives them Length, Height and Volume, and an appearance of having longer and thicker lashes.
With this procedure your natural lashes are lifted up and filled with a special pigment infusion. As a result, you have thick, dark lashes that beautiful curve upwards. This creates the universally desired "open eye" look.
This is not an eyelash perm! YumiLashes technology uses new innovations based on the improvement of the natural structure of each cilium.
 Our Relaxing Long Island Studio is the best place for you to come and experience a life changing treatment!
Make an Appointment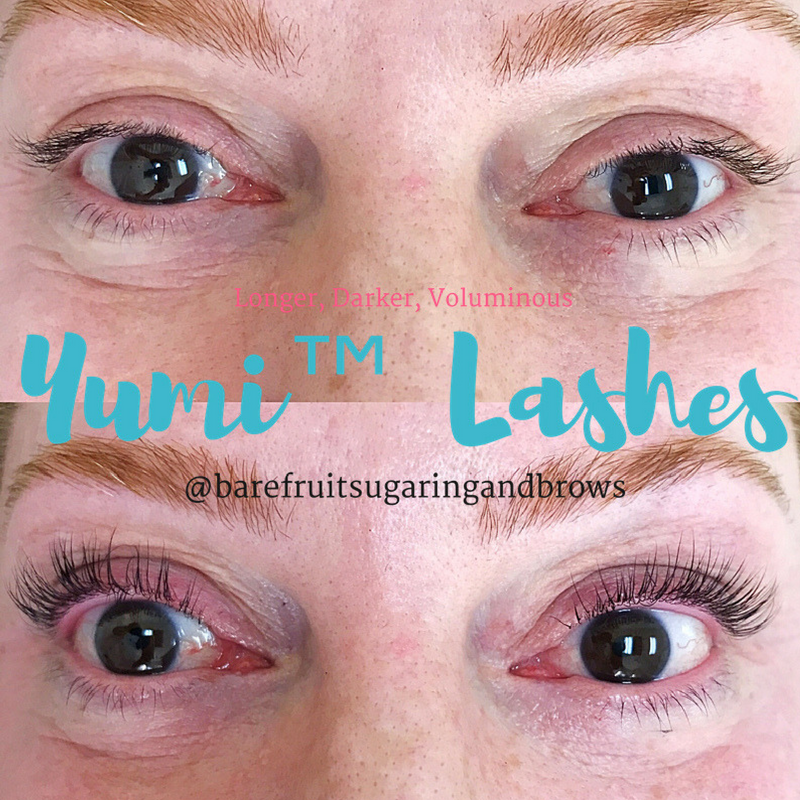 YUMI Lash Benefits:
1. You are a great candidate if you have eyelashes! Enjoy a customized curl just for you!
2. Perfect for those who wear eyelash extensions! Give your natural lashes a break with out sacrificing the look.
3. YUMI Lashes is a treatment working with the clients natural lash. NO false lashes are needed
4. Treatment only takes 45 minutes, relax with good music and a 5 minute hand massage by your technician.
5. Anti-aging qualities this application brightens your eyes and "lifts" the eye area!
6. No More Curlers, No more Mascara!
Curious to see how it lift? Look Below for Real photos of our work! Some of Our Lash Lift Pictures